Available NOW from Bi-Fi Records...
Ryan Anderson
Trains Take Away Old Friends
The Poison Control Center
Kennedy
All contents ©2020 Bi-Fi Records. Contact:
What's New

2012-12-03 - Welcome back!
If you are at this site, we have no idea why. It's been such a long time...

Bi-Fi was taking a long nap, but may return soon with some goodies. In the meantime, go "like" Pookey Bleum and The Poison Control Center on facebook or something.
---
2010-06-02 - Soviet Reunion Available on iTunes
The Envy Corps has just made Soviet Reunion available on iTunes. Go grab your copy now!
---
2010-03-01 - Newsflash
Bi-Fi still loves you all!
---
2009-05-15 - Greetings from Bi-Fi
It's been such a long time, long time...
New videos posted. Moldy Golden Oldies.
---
2007-10-31 - Bye-Bye-Bi-Fi Store!
The store at bifirecords.com is no more! Yeah, we still have CDs, but if you want them, you'll have to buy them from another fine internet outlet: iTunes or CDBaby.com. If you want something that's not available there, send a very nice email to info a t bifirecords.com and we'll see what we can do.

Happy Halloween!
---
Video of the year
Pookey Bleum
Everyone Loves Delaware (Going To Wilmington)
Pookey Bleum at Java Joe's in Des Moines on October 2, 2004.
Like Knives
"Circles Pt. 1&2"
Like Knives live at Vaudeville Mews in Des Moines on April 11, 2006. "Circles Part 1&2".
The Poison Control Center
The O.C. (live @ Des Moines Music Coalition Gross Domestic Product)
Ryan Anderson
All About Trains
Bands
The Poison Control Center
The Poison Control Center are an indie rock band that hails from Ames, IA. Their music, usually in song cycles, belies an amazingly fluid arrangement ... more
Lake Holiday
LAKE HOLIDAY THIS IS HOW WE SAY GOODBYE Release date: June 20th 2006 Since their inception in 2002, Lake Holiday have undergone numerous person... more
Ryan Anderson
Ryan Anderson has a talent for spinning epic yarns into powerful folk pop. His songs tell fantasical stories of family and friends that can be tra... more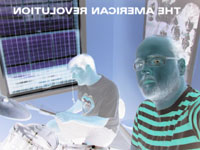 the(e) American Revolution
The(e) American Revolution is a psych-pop-trio super group of sorts from the southern United States! The group consist of indie pop legend Robert Sch... more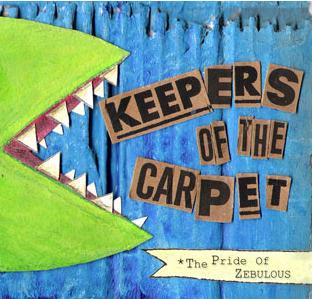 Keepers of the Carpet
Keepers of the Carpet are back. In 2002 Keepers of the Carpet had some success on the College Music Journal (CMJ) charts with their first album (d... more
Marbles
Not a band per se, the Marbles were essentiallly the alias of singer/songwriter Robert Schneider, better known as the frontman of the Apples (in stere... more
Binary
Binary is a synthpop duo. Rumors of an impending album release are greatly exaggerated. Binary continues to toil away in sunny Miami, Florida on the d... more
Like Knives
Like Knives is Aaron Hefley, Jeremy Johnson, and Drew Selim. Broad influences from new wave and power pop give this band a unique flavor. Not like ste... more
Organ Donor
ORGAN DONOR's "midwest/Italia" is a genre-spanning work dabbling in folk, country, noise, pop, and rock. Des Moines' weekly paper Cityview says "This ... more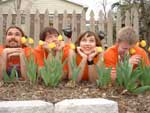 Frankenixon
This three piece indie-pop band emanates an unbridled honesty both lyrically and musically. The members successfully merge indie rock, jazz and pop in... more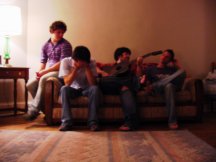 The Envy Corps
The Envy Corps have always been dedicated to creating the finest in melodic indie rock. Seemingly never satisfied, they constantly are pushing their o... more
Joe Terry
Joe Terry steps out of his usual role of Bi-Fi gear-spinner with Sound Is a Moving Thing, an album of brand new songs written and recorded by Terry ov... more
Kathryn Musilek
Raised with music in her blood. Her emphasis was originally on piano, but after a few lessons from her father on the guitar, and then writing her firs... more
Pookey Bleum
These guys pretty much rule.... more